A few weeks ago, Premier was honored to host two Penn alprazolam 1mg State University students as externs for a weeklong career exploration experience. From January 3-7, Ryan Allen and Josie Allen job shadowed several Premier employees and spent a day at the Tunkhannock office to get a taste for what Premier does and learn about different staff roles across the cooperative.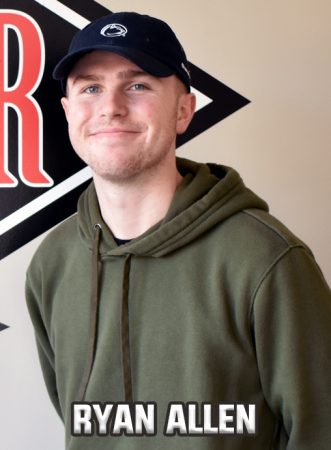 Ryan Allen of Jefferson, Maryland is a junior at Penn State who will graduate in May 2023. He is majoring in Animal Science – Business Management Option. He has been active in the PSU Dairy Science Club (Assistant Chair of the 2021 Nittany Lion Fall Classic), PSU Dairy Judging Team, Holstein Association USA (Region 2 Representative on the National Junior Advisory Committee and 2017 Young Distinguished Member), the FFA, and 4-H.
Ryan has already gained valuable experience in the agriculture industry, including an internship with Maryland State Fair Agriculture Programs, work as a dairy cattle fitter, and work on his family's 120-cow Registered Holstein farm, Glen-Toctin Farm.
After graduation, Ryan's future plans include working in the A.I. industry or returning to his home farm. In either case, he hopes to use his interest and passion for high level genetics.
"Something I noticed through riding along with employees during the externship was how much the employees base themselves around how they can serve the customers," said Ryan. "The various careers showed me how many opportunities there are to work with customers and help them succeed. There are more opportunities than I thought and more to Premier's approach than just putting semen in the cow."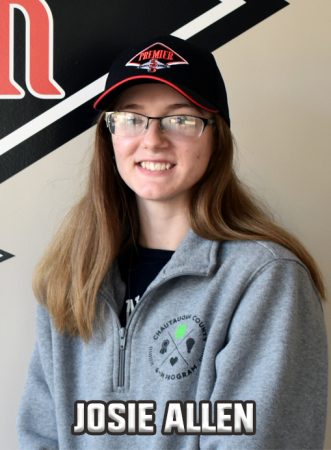 Josie Allen of Sherman, New York is a junior at Penn State who will graduate in May 2023. She is majoring in Animal Science with a minor in Agribusiness Management. She has been active in the PSU Block and Bridal Club, LEAD Society (Service Committee for the PSU Chapter), the Alpha Eta Chapter (Fundraising Chair), Lambda Sigma National Honor Society at Penn State Behrend, 4-H, and the FFA.
Josie has a passion for agriculture and has gained diverse experiences in the field. She works in the swine research facility at PSU, and she raises Scottish Highland beef cattle and beef on dairy crosses at her parent's hobby farm. Josie has worked at Finn-Star Farms dairy farm in Sherman, NY, showed cattle, served as Jr. Superintendent at the Chautauqua County Fairy, and worked as a farrowing caretaker at Studly Farms in Randolph, NY.
After graduation, Josie hopes to work in the dairy industry or the swine industry. She is interested in dairy genetics, nutrition, or herd management, as well as swine farming or herd management.
"The externship was a great experience. I didn't realize how many jobs there were at Premier Select Sires and how many people go into bringing the farmers success," said Josie. "The raw passion of each person I rode with was evident. They are committed to helping the producers and they love what they do."
We would like to thank the Penn State Department of Animal Science for allowing us to participate in this opportunity, and the students for choosing to spend a week with Premier. We would also like to thank all of the Premier staff members who took time to teach the students about their work!