4XLA® Pre- and Post-Milking Teat Dip - 10 Gallon
S111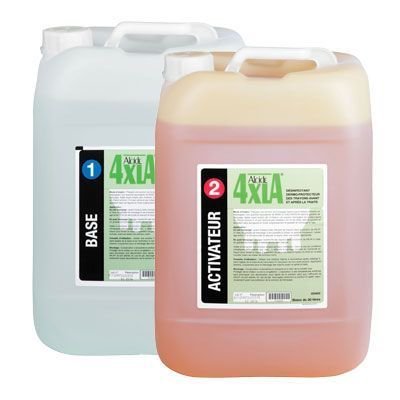 Please contact your Premier Select Sires representative for price and delivery options.
To find your local Area Sales Manager, please see the "Service Areas" tab of this website.


Pre- and post-milking teat dip that conditions while killing mastitis-causing organisms.
In pre-dipping, kills mastitis-causing organisms on the teat in 15 seconds (compared to up to a minute for iodines). Even effective against Staph. Aureus in a pre-dipping routine
In post-dipping, kills mastitis-causing organisms quickly as it also replaces the teat's natural ""mantle"" defense that is removed during milking. Also acts as a great conditioner
Benefits of 4XLA® Pre- and Post-Milking Teat Dip :
Alcide germicide
Excellent skin conditioning
15 to 20 second kill speeds
Proven effective against Staph. aureus in both pre- and post-dipping routines
Proven environmental and contagious organism control
Replenishes the cows's natural defense
Tested in accordance with NMC protocols
Environmentally safe
®4XLA is a registered trademark of of Ecolab Inc., St. Paul, MN.