EfferCept® SG - 550 Count
S269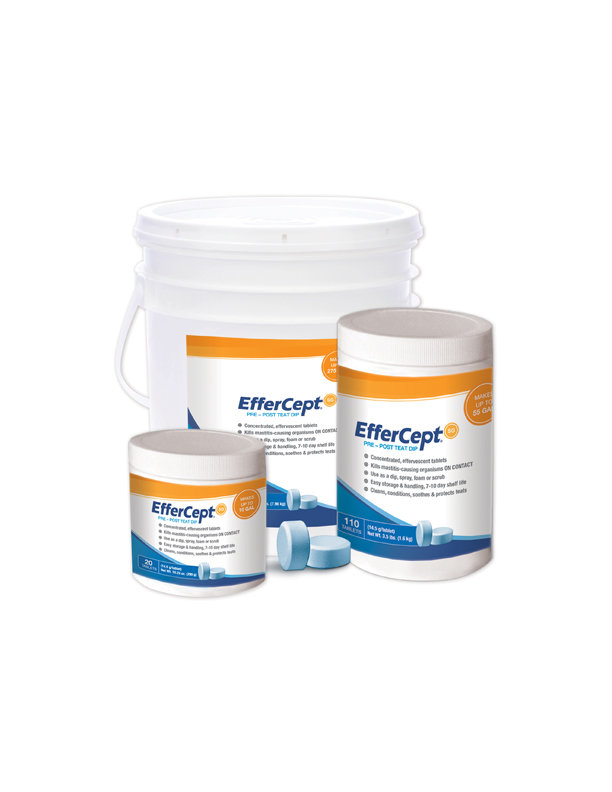 The same EfferCept®t that is proven effective as a germicide for use as a pre- and post-teat dip or spray is now aloe-enriched with additional cleaning power.
Controlls a broad spectrum of mastitis-causing organisms, including E. coli, Staph. aureus, Strep. Uberis, Strep. Agalactiae, Pseudomonas species, Mycoplasma species, Klebsiella species, Proteus vulgaris, and many more bacteria, spores, fungi and viruses
Aloe enriched to sooth and protect
Tablet form that easily mixes with water to be used as a dip, spray or foam
Seven to ten day shelf life after dissolved
®EfferCept is a registered trademark of Activon, Inc., Fort Collins, Colo.