Kulp Family Dairy in Martinsburg, PA March 3-4, 2019
3-3-19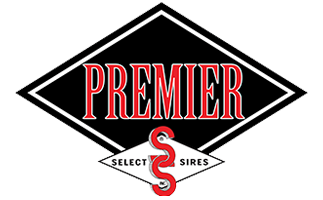 Premier Select Sires Inc., will hold a two-day course teaching the technique of artificially inseminating cattle. The course will also include the discussion of: Anatomy and Physiology, Semen Handling, Heat Detection and Sire Selection, as well as the actual practice of inseminating cattle.
DATE: March 3-4
PLACE: Kulp Family Dairy, Martinsburg, PA
TIME: 9:00 a.m. to 3:00 p.m. each day
COST: If you have purchased a minimum of $800 worth of SEMEN from Premier Select Sires Inc. in the past two years, the fee is $200 per trainee. If you are a non-customer, the fee is $400.
An excellent A.I. Training Manual is included in the course fee, and intensive studying of this manual is required to successfully complete the course. You will need to bring a pencil, boots and coveralls—plan on getting dirty!
You are automatically registered when your payment is received. You may sign up and pay online via credit card. After payment, you will have the option to view a release form. Please print and complete that form.
You may bring the form to the course or mail it to:
Carli Woodward
2980 Honey Valley Road
Dallastown, PA 17313

Thank you for your patronage. We look forward to working with you at the course.
Please Select Your Customer Type