Genetic strategies to maximize profit.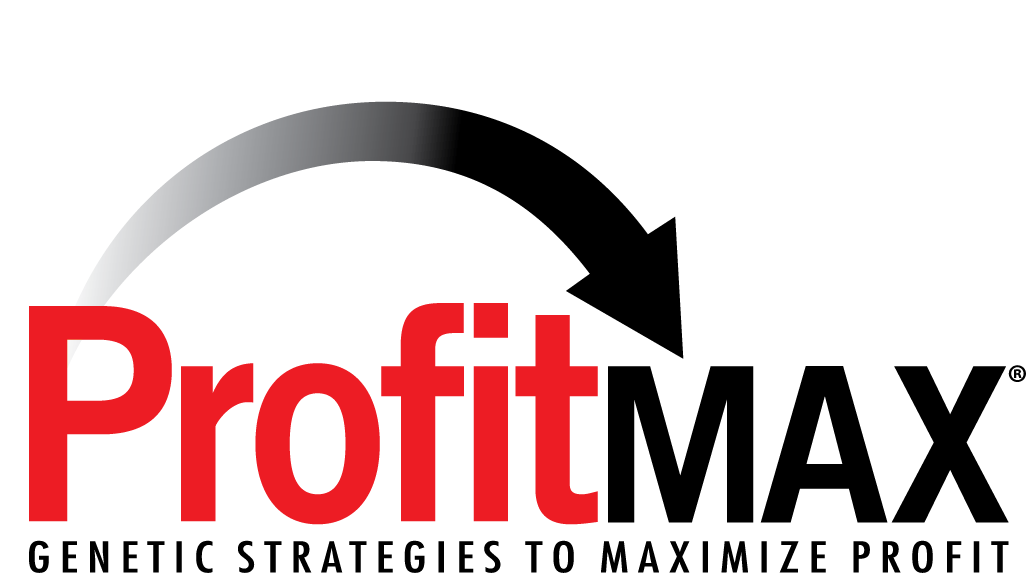 ProfitMAX® helps customers better achieve long-term profitability from future herd replacements and improve short-term cash flow by increasing the value of extra calves to be sold to the beef market.
The program revolves around five primary goals:
– Identify areas to increase profit
– Determine proper herd inventories
– Increase profits from lower-value genetics
– Create elite replacements from your best genetics
– Improve short-term cash flow
The program begins with a genetic audit of your dairy's reproductive records, cow and heifer inventories, and evaluation of each animal's genetic value. The audit uses the Optimal Genetic Pathways calculator. Our experts will then work with you to determine the best possible genetic pairings to maximize profits in the next generation.
For your animals with higher genetic value, we will help choose the best combination of elite sires to generate the most profitable replacements for reaching goals. This may include the use of conventional https://www.doondoc.com/doc/ambien-online/ semen, sex-sorted semen, or embryos.
For animals with lower genetic value, beef semen may be used to create higher-value feeder calves, thus increasing your short-term cash flow. The beef on dairy arm of ProfitMAX is called ProfitSOURCE®, and the ProfitSOURCE program helps producers identify the best options for beef on dairy breeding, as well as outlets to market the resulting calves. Several programs fall beneath the ProfitSOURCE program, including TD Beef and Power Genetics. Another option is to utilize HerdFlexTM pure beef embryos.
Talk to your Premier Select Sires representative if you are interested in learning more about the ProfitMAX program and how it could benefit your operation.
®ProfitMAX is a registered trademark of Select Sires Inc. TMProfitSOURCE is a trademark of Select Sires Inc. HerdFlex is a trademark of the J.R. Simplot Company.